Books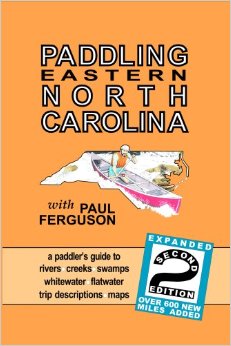 "Paddling Eastern North Carolina" is an expanded and updated second edition guidebook to canoeing and kayaking rivers, creeks, and swamps of eastern North Carolina. From exciting whitewater of the Piedmont foothills to quiet blackwater of the Coastal Plain, the guidebook includes over 3,200 miles of paddling trips on 97 streams. The trips are selected from over three-quarters of North Carolina from the Yadkin-Pee Dee Basin to the coast: Some of these streams are covered by a guidebook for the first time. Each trip includes detailed descriptions, maps, distance, difficulty, width, and gauge information. Also included is information about River Rating Systems, Paddling Safety, Paddlers Rights, Paddling Courtesy, River Camping, River Gauges, Water Quality, River Selection, and Clubs and Organizations. Buy online at Amazon.
Read an article by Paul about Canoe-Kayak Camping in North Carolina on TopKayaker.net.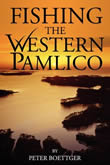 Learn more about the western Pamlico River and how to fish it's unique fish population. Be sure to check out ""Fishing the Western Pamlico" by former PTRF board member and long-time eastern North Carolina resident Peter Boegetter.
To order a copy, please call the office at 252-946-7211 or email Matt at This email address is being protected from spambots. You need JavaScript enabled to view it. with your contact information. Books are $10 each with proceeds going towards the Pamlico-Tar River Foundation.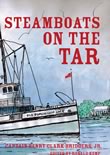 A history of steamboats on the Tar and Pamlico Rivers in North Carolina from the early 1800's into the twentieth century. Includes the Civil War and an appendix of early river landings and plantations as well as an account of steamboat travel written by Samuel Ward Stanton.
Visit the website for purchasing information.
Video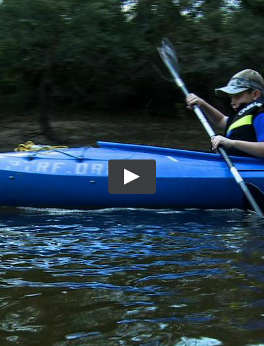 Watch our video from UNCTV!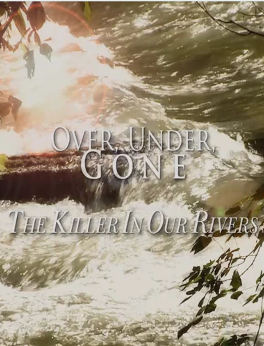 Watch Over, Under, Gone, a documentary about the dangers presented by "low head" dams.
Wikipedia Articles